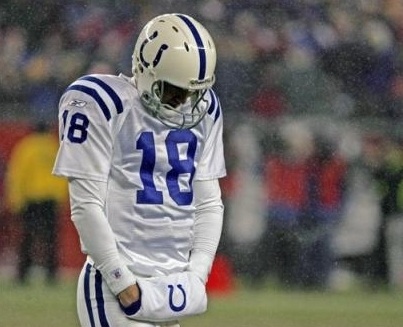 Every Colts fan I know has been pissed of all season long claiming the Patriots "run up" the score on teams.
Last night the Colts were up 37-7 in the third and what do the "class-acts" Peyton and Tony do? They throw a 40-yard TD to
Speedy Gonzalez
for a 44-7 lead..........real classy.

Thats right Peyton, why dont you cry some more and throw your O-line under the bus. Can this guy ever take the blame for losing a game?
Did he say trying to be a good teammate? What an ass.
Just stop your bitching Colts fans and face the facts: THE NEW ENGLAND PATRIOTS ARE THE BEST TEAM IN THE NFL AND YOU WILL NOT BEAT THEM IN THE PLAYOFFS! (If you even make it that deep into the playoffs)