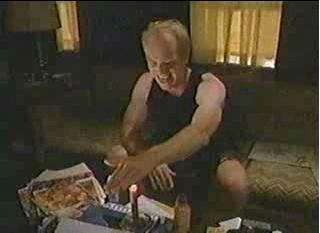 We would like to welcome all of you to Friends of Crazy Joe
Davola
. While we will concentrate on the realm of sports, we will also cover things that are weird,
irrelevant
, funny, or plain stupid.
While all of us have differing tastes, we hope to be a stop in some of your daily blog
lookups
. And hope that some of you contribute on our forum as well for information or just bantering. Unlike some blogs that block comments, we welcome them, even if they are stupid.
If you ever have questions or comments feel free to email us.
Thanks and enjoy!